"In Case of Interdimensional Rift, Break Glass" – Dread Space Volume 2
---
"The Purpose of a System is What it Does" – Cossmass Infinities
A deity reckons with the moral implications of granting miracles and what culpability exists when a miracle causes harm.
---
"The Memory You Are Trying to Access" – Flame Tree Fiction – Compelling Science Fiction
To be published September/October, 2022
Translation into Galician at "Nova Fantasia"
---
"The Kingfishers Come at Night – Maelstroms
Fishermen who live in fear of those who would steal their catch, decide that perhaps it's worth fighting back.
---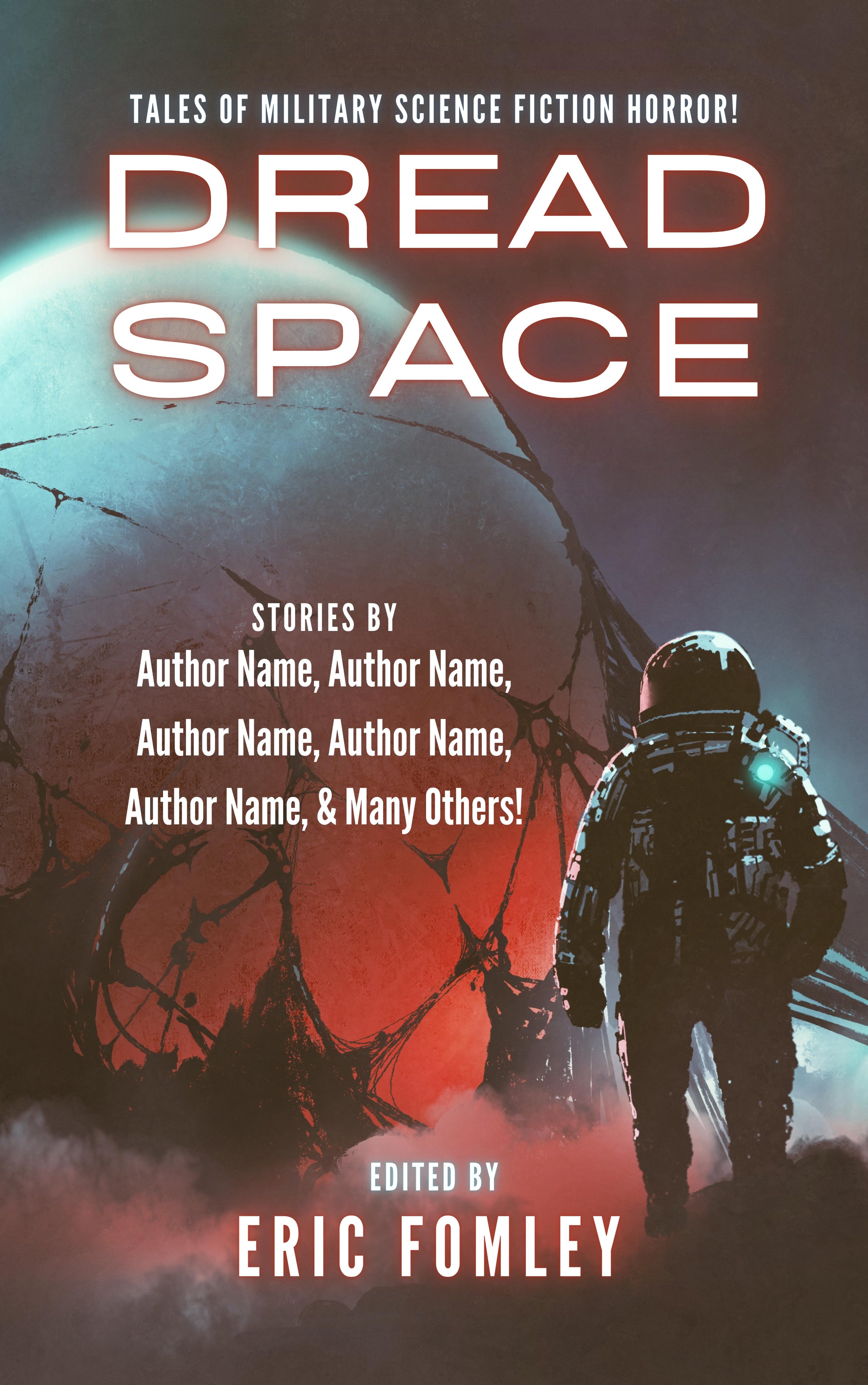 "This is the Genesis Ship Arkhaven" – Dread Space
An interstellar voyage gets off to a bad start that turns out to be far worse than it seemed.
Now out in audio on the Simultaneous Times Podcast.
---
"Excerpts From the Audio Notes of Jim Dennath, P. (Eldritch) E." – Mad Scientist Journal: Spring, 2019
Fimbulvetr Industries, DA, LLC, GbR, MChJ found its perfect mad engineer, and now that ambitious young disciple of oblivion is tasked with summoning demons. What could possibly go wrong?
Update: Translated into Estonian by Kristjan Sander and published at Algernon
Update: Translated into Bulgarian and published at Terra Fantastica
---
"The Howler on the Sales Floor" – Writers of the Future, Vol. 34
Nya is an extradimensional being of nearly unimaginable power. Unfortunately for him (though probably fortunately for his coworkers), his will is checked by an even more terrifying power: human resources.
From a Starred Review at Publisher's Weekly:
Jonathan Ficke's "Howler on the Sales Floor" is a tongue-in-cheek reflection of the inner thoughts of retail workers.
Now translated into Estonian at Algernon by Kudrun Tamm.
And translated into Spanish at El futuro del ayer, hoy.
---
"The Final Sundering of Hellas" Tales of Ruma
Tales of Ruma is an anthology of tie-in fiction associated with a tabletop RPG, Ruma: Dawn of Empire, which was funded on Kickstarter. The setting is an alternate world, post-Hellenic Mediterranean. Helene magi managed to open a gate to Hel (as one does) and ushered in the downfall of their empire (classic Helene magi, really), allowing the rise of the Ruman Empire.
"The Final Sundering of Hellas" is the story of the last group of Hellenes driven to their final stronghold. Pausanias is one of the somatophylakes, an elite bodyguard-general for his king. The last of the Helenes have barricaded themselves behind the walls of their only city yet to fall to the forces of Hel. Though loyal to his king, a mysterious woman gives him a command he cannot disobey: kill the king or your family dies. With almost every option leading to the grave, Pausanias must chart a delicate course if he wants to escape with his life and the lives of those he cares about.
---
"Fimbulvetr Industries, DA, LLC, GbR, MChJ Seeks Mad Engineer" – Mad Scientist Journal: Spring 2018
A mad scientist organization seeking to expand into practical execution of its mad science has taken out a classified ad looking for the perfect mad engineer candidate.
---
"Dark Goddess" and "The Thirst For War" –Drabbledark: An Anthology of Dark Drabbles
Drabbles are stories of exactly 100 words, and there are 101 in the anthology.
The first, "Dark Goddess" imagines the pull of… something… that might cause a person to turn their back on friends, family, and loved ones, regardless of the cost.
The second, "The Thirst For War" imagines the God of Death reacting to the Treaty of Versailles.
Drabbles are quick (obviously) and ideally thought provoking, relying on evoking the reader to fill in the implications raised.
---
"Food as Faith" – Chronos – An Anthology of Time Drabbles
A technician on the project that perfects time travel chooses an unorthodox destination for the first use of the time machine.
---
"For Want of a Crow," "The Futility of Scrying," and "Veils" – Beyond: Dark Drabbles #4 Three more 100-word stories found homes in this anthology, all of which dealt in some way with the other side,
"For Want of a Crow" – A graveyard keeper pays for the diligence with which he performed his job in life.
"The Futility of Scrying" – Asks what price is worth paying to reunite with lost loved ones.
"Veils" – Explores the classic theme of going too far to protect those we love.