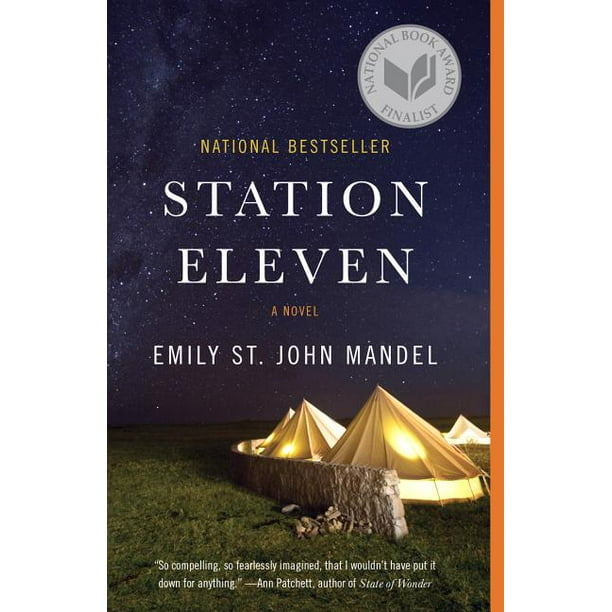 Emily St. John Mandel's STATION ELEVEN was a finalist for the National Book Award and won the Arthur C. Clarke Award, so, again, not exactly a diamond in the rough book. But, its writing was gorgeous.
The opening is so understated, simple, sparse–a list of things that were lost when a global pandemic swept civilization aside and left only a few straggling survivors behind (yes, a tad on the nose for the current moment). It sets the tone for a deft weave of lives that weave together from the time before the pandemic strikes on through the world in the aftermath, and as the tapestry comes together the picture it forms is remarkable.
If it sounds good to you, check it out. If you've got a local independent bookseller, please give them your business in this difficult time. If it works, try using the Bookshop link, which tries to support independent booksellers. If your local library has it on the shelf, support libraries!
If Amazon is the what works for you to get books in the pandemic, use Amazon, that's okay too!
Bookshop:
Powell's:
Amazon:
Station Eleven